Dry Amendment Bloom 2 – 8 – 10
Free next-day delivery on all orders before 12 pm
DELIVERED IN PLAIN PACKAGING
We do not charge delivery on any orders. We offer free next-day delivery when placed before 12 pm 
MAXIMISES FLAVOURS & AROMAS
INCREASES YIELD
CAN BE USED ALONGSIDE ANY ORGANIC NUTRIENTS
ENHANCES TERPENES
BIGGER DENSER FLOWERS
ABOUT DR ORGANICS 2 8 10 BLOOM
Dr Organics bloom has been designed to maximise yield flavours and aromas. Simply apply as a top dress in weeks 3 and 5 of the flowering phase, as directed below.
Ingredients : 70 % dried banana peel : kelp meal : organic bat guano : bone meal : organic worm castings : mined sulphate of potash : dried organic blackstrap un sulphured molasses.
DR ORGANICS dry Amendment Bloom 2-8-10 BLOOM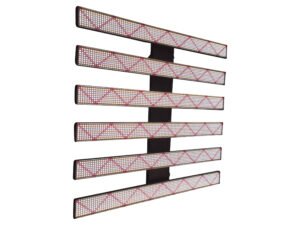 DIRECTIONS FOR USE :
Add 2 grams per litre of substrate.
Example: 20 litre soil 20 x 2 = 40g
To be applied as a top dress in weeks 3 & 5 of the flowering phase. For 10-week flowering plants, an additional feed will be required in week 7.
Do not use within the last  3 weeks of harvest as depleting the plants of all remaining nutrients within the soil and cell structure of the plant and leaf canopy before harvest produces the greatest final product.
Please use appropriate safety equipment when mixing dry amendment. Gloves, face covering and goggles.
DO NOT INGEST
MIX IN A WELL-VENTILATED AREA
1litre 400g
2 litre 800g
4 litre 1.6Kg
10 litre 4Kg
Top dress and mix into the top layer of soil then water in well.
2 reviews for Dr Organics living soil dry Amendment Bloom 2 – 8 – 10