Company No. 07196219  VAT 303307453
28 Lower Lees Road,
Slough
SL2 2AB
Office: 01753 477543 | 0345 680 2687
For Cash collection from our warehouse
Unit 1 Swallowfield Way Hayes London UB3 1DQ
9am to 430pm Monday to Friday,
Please call before you come to collect.
Phone 07967109663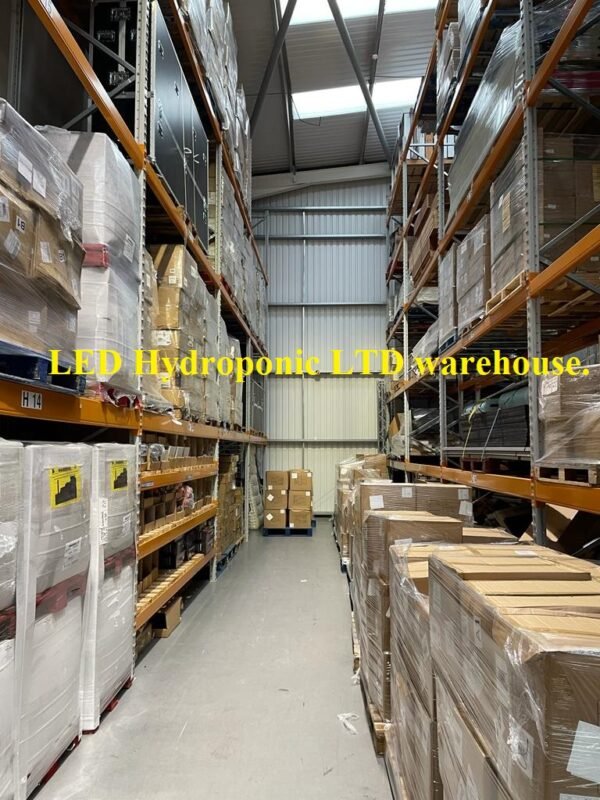 Welcome to LED HYDROPONIC LTD We are one of the leading LED Grow light manufacturers and suppliers in the UK. Since 2008 we have been at the forefront of LED grow lights, investing time and money into LED development. We are specialized in manufacturing of different types of LED Grow light models for home and commercial uses. Our products have evolved over 13 solid years of development to be acclaimed as one of the best LED Grow Lights UK in the market.
Quality of LED Lights
We Are Proud to Say We Have One of the Best LED Grow Lights in the Market!Customers who require superior quality UK LED grow lights to grow their plants indoors may have already tried several of them, but too little to zero success. Without sufficient light, the airflow system and the nutrients you are providing to your plants will still leave them in a poor condition, and you frustrated Now imagine what poor quality LED grow lights will do to your prized plants.
Privacy Policy
Our privacy policy is simple… • We do not share any personal information we collect on you with any other organisations or individuals. • We keep all information you provide to us, no matter how or why you provide it, completely confidential. • Only those employees and contractors we specifically employ with relevant business duties may access personal information, and only to perform their duties. They are strictly prohibited from any other use. • No personal information will be provided to any third party, except of course in the unusual event should we be required to do so by law. • By using any of the forms on our website, you implicitly agree to be bound by our privacy policy and legal disclaimer. • By using any of the forms on our website you agree to have your email address added to our mailing list. • You may receive periodic mailings from us with information on services or news. If you do not wish to receive such mailings, please let us know by contacting us. All emails sent will give you the option to unsubscribe. • Whilst we take all reasonable precautions to protect any personal data users may input via this website we cannot be responsible for and therefore exclude all liability for loss or misuse of personal data which is intercepted or otherwise accessed by unauthorised persons. • We are committed to complying with EU and U.K. data protection laws to the extent that they apply to our use of personal information. • You have the right to ask us for a copy of your personal data and have the right to amend or delete the data. Your right to know • Contact details for our company representative can be found on our contact us page. • By filling in the sign up newsletter sign up form on our website, you are giving us your consent to use your personal data for periodic mailings. • You may receive periodic mailings from us with information on services or news. If you do not wish to receive such mailings, please let us know by contacting us. All emails sent will give you the option to unsubscribe. • We will retain your data until you instruct us to remove it or decide to unsubscribe from our newsletter. • Your personal data might be accessed by web developers and other contractors providing us with newsletter functionality. • It is possible that you data might be access outside of the EU. Namely [******]. The safeguards we are using are a contract between us and the receiving company that includes the EU model data protection clauses. • Your personal data will be stored until you tell us otherwise. • In case you would like to exercise any of your GDPR related rights (the right to access, rectification, erasure, restriction of processing and right to data portability) please contact us via email or contact us form that can be found on Contact us page. • You have right to lodge a complaint with supervisory authority. • It is not contractually binding to provide us your personal data to receive newsletter from us. • Personal data provided via Newsletter subscription form are not profiled and there is not automated decision making applied. • We will not use personal data provided via Sign up form for any other purpose than described above. Cookies and tracking In order to improve the overall experience of visiting our website, we use a server-based log to collect anonymous information about our website visitors. This data is only used to generate statistical charts and will not be used in any other way. Use of Cookies on our website By using this site, you have given us consent to use cookies. Cookies are small text files that are stored on your computer when you visit a website. They are mainly used as a way of improving the website functionalities or to provide more advanced statistical data. Google Analytics Our website uses Google Analytics which relies on cookies to generate more advanced visitor charts and data mining reports. Similarly to our server-based logs, Google Analytics collects anonymous information that will not be used to identify our website visitors. Login system Our website contains password-protected area(s) that require a user to login. This login system offers to remember the user email address if the relevant box is ticked. Ticking the box will create a cookie that will automatically expire after 1 year or if the box is un-ticked on a subsequent visit. Controlling Cookies Your web browser (the software you use to access our website) should allow you to control the cookies that it stores on your computer. Please refer to the relevant supplier's website to find out more. If you feel that this site is not following its stated information policy, you may contact us by phone, email or post. Changes to this policy We will post any changes to this policy on our website. Those changes will then apply to any future use by you of our website.
Privacy Policy / Payment Gateway
All payment are made via Paypal, We do not store customer credit card details
Company Bank Bank HSBCaccount name LED HYDROPONIC LTDaccount no 51450875sort code 40-42-09HSBC BANK IBAN GB04MIDL40420951450875BIG is MIDLGB2109F
PayPal is an American worldwide online payments system. Online money transfers serve as electronic alternatives to traditional paper methods like checks and money orders. PayPal is one of the world's largest internet payment companies.
Shipping and Delivery
We make every effort to deliver your shipment as quickly as possible. Generally we will ship your order within a day of receiving your confirmed order. However, due to high sales volumes, there may be situations whereby the product you ordered is out of stock. In such situations, we will contact and inform you of the wait period and when you can expect delivery.
Standard Shipping generally can take up to 2 to 5 working days for delivery allowing for national holidays.
What is your returns policy?
We offer a 14 day, no-quibble returns or replacement policy because we want you to be totally satisfied with your purchase.
If you're unhappy in any way with your purchase, you can return it for a refund, replacement or credit. You may be requested to return the item in its original, undamaged packaging before we process your request.
We will pay for your return postage on a faulty/incorrect item as long as you send it using Royal Mail 2nd class recorded delivery.
90 days money back
All returns require a Return Merchandise Authorization (RMA). An RMA must be requested within 90 days of the original invoice date or lease date for non-defective product. Thereafter, all sales are final. Returns are limited to one(1) product per customer. All items must be returned in "as new" condition in the original packaging and have all accessories. Returns will be charged a 20% restocking fee. Shipping charges are non-refundable. When returning a product, use a carrier that has tracking capabilities. The customer assumes responsibility for insuring the return shipment and filing the claim for lost or damaged returns. Shipping damage must be reported within a week of receipt of the shipment from
LEDHydroponics.co.uk refunds will be issued in the same method used for payment. Refunds will be issued within 7-14 days of receiving the returned merchandise.
LEDHydroponics.co.uk guarantees that all information collected here will not be released to any third party and your confidentiality and anonymity is safeguarded at all time. We value your privacy and any data collected will be for our own use in recognising you as our customer only. From time to time you may be sent emails telling you about new products and special offers. If you do not wish to receive these emails please let us know and we will remove you from our mailing list.
MISUSE OF DRUGS ACT 1971
By section 6 of the Misuse of Drugs Act 1971, it is an offence to cultivate any plant of the genus Cannabis in the United Kingdom without a license from the Secretary of State. Anyone committing an offence contrary to this section may be imprisoned or fined, or both. Visitors to this website are advised against breaking the law