Description
Description
4 x Solar Flare 100w(400w)
Green Qube 1.2m x 1.2m x 2m tent
4″ Dual speed inline fan
Combi Ducting 5m & 3 X Quick Release Clips
4″ carbon filter 100x300mm Air flow 350m3/h
Solar Flare 400w LED grow lights Equivalent to or better than 800w HPS.
Cover your eyes… Introducing the all-new Solar Flare! This new budget option from LED Hydroponic LTD is a fantastic addition to your grow room. Designed with the customer in mind, these super-thin yet rugged lights deliver on all sides of the spectrum.
Mounted on just a 2mm solid aluminium plate for maximum heat dissipation with Samsungled LM301B LED Diodes the Turefull drivers make these lights run flawlessly. Especially on longer 18 to 20-hour cycles.
As well as being light in weight, each panel is 100W of full-spectrum light. Whether you need one or multiple units these can be "daisy-chained" together with the kit included in a formation to suit your grow space, whilst providing MAXIMUM light coverage to your garden.
Please ask one of our experts to talk through the tech specs and offer professional advice on your setup, free of charge
led grow lights 400w
Free UK Delivery 
Hanging kit & Power Lead 
2 Years Total Peace of mind Warranty
2  years Technical / after-sales support
From a UK based Company – no long waits for units/parts or repairs
Instant Communication at all times.
100% silent
UK 3 pin plug
Green Qube 1.2m x 1.2m x 2m
Measures 1.2m x 1.2m x 2m
25mm x 0.8mm powder-coated über strong metal poles
XREFLECT® diamond mylar for superior reflectivity & fewer hotspots
Hanging weight of +100kg
1 x Uplift Bar® – extra high now measuring 12cm. For gravity-fed water systems e.g. Autopot, Multiflow & IWS Systems
1 x main access doors and 2 x side doors
1 x Sensor Window®
Hydrometer Guard – clear pocket positioned on front of tent with direct access to the tent
Outer shell now in ultra strong and thick 600D
Silicon Anti-Slip Tips on all hanging bars for weight load stability and no bar sliding
Military-grade, rubber backed and waterproof zips
4 x 9″ double oversized extract socks which fit all sizes of ducting including acoustic ducting
2 x cable socks
3 x outside passive vents with 700 microns bug-proof MicroMesh
LightSavers® on all vents to deflect light
StitchBLOCK® with Tritec® foam technology for ultra-blackout light proofing
British engineered and designed
Plus door hooks, hanging straps & spill tray
Description
Hydroponic Grow Tent – Green-Qube GQ120
The Green-Qube V 120 grow tent [GQ120] is part of our flagship range of grow tents. Measuring 2m x 2m x 2m (also available in 2.2m high), this tent is spacious and gives you enough space for approx. 4 plants.
The Green-Qube V Grow Tent
Our latest edition of our Green-Qube range has introduced yet more exciting and innovative additions to our already best-selling, innovative-led and market-leading grow tents. The Green Qube V edition gives you more usage flexibility, time saving features and design-led components to extend the life of your grow tent. These include ultra thick, tough and sound-proof 600D outer shells, silicon Anti-Slip Tips on all hanging bars, Uplift MAX Bars, Hydrometer Guards and increased quantity of hanging bars.
The Doors
The Green-Qube 120 grow room comprises of 1 x main access door and 2 x side doors. You will find on the main door a green Sensor Window® to amplify your plant's energy store.
Grow Tent Features
There are 4 x 9″ double oversized extract socks which fit all sizes of ducting including acoustic ducting, plus 2 x cable socks and 3 x outside passive vents with 700 microns bug-proof MicroMesh. Plus all with LightSavers® to soften the light glare. You have 1 Uplift MAX Bar®, which is now extended with an ultra-high height of 12cm for ease of use and flexibility. Designed for gravity-fed hydroponic water systems such as Multiflow, AutoPots and IWS systems.
Also in the latest Green Qube V edition, you will find our new Hydrometer Guard. A clear pocket positioned at the top front of the tent which you can slip your hydrometer guard in. There is then a hole that goes directly into the tent that you can then insert the hydrometer's probe. This allows you to monitor your grow without accessing your tent.
Grow Tent Frame
British designed and engineered, Green-Qube grow tents has strength at its core. With some of the thickest poles on the market measuring 25mm x 0.8mm. Our über strong metal poles are powder coated with our brand new Green Qube V orange. They can hold an impressive 100kg in weight. Green-Qube grow rooms also utilise an easy-click pole and corner connectors so you can assemble fast and simply. You also get a set of 3 hanging bars, all now with Green-Qube V's silicon Anti-Slip Tips that offer weight-load stability and stops annoying bar sliding.
Green Qube Outer Shells
Green-Qube outer shells have extreme durability, with market-leading military-style blackout 10 gauge zips. These are not only fully waterproof but also come with our brand new Double Zip mechanism so you can zip yourself safely into your tent.
The outer shell also comprises an extra thick and tough non-toxic PVA canvas of 600 denier XREFLECT® diamond mylar, engineered for 98% lightproof. We provide double socked cable, extraction and intake ports, all with StitchBLOK® with Tritec® foam technology. Plus rubber backing on all zips. These features result in our grow rooms now 99% light-tight.
Extras
Plus you get all the little extras to make your grow experiences even easier such as handy door hooks, a removable spill tray and hanging straps.
Super-strong, ultra-tough and packed full of clever and practical features, the GQ120 grow tent really is the best on the market. The Green-Qube range harnesses pioneering quality, class-leading components and technology-led + innovative features, making them the bestselling British designed grow tents worldwide!
As Green-Qube, Quick Qubes and Roof-Qubes are British engineered, you get superior quality materials. As well as innovative first-to-the-market features and cutting edge technology at an exceptional value. The message is simple: Quality + Durability + Technology At Low Prices.
Trust the thousands of others and choose the #1 bestselling UK designed grow tent: The Green-Qube.
4″ Dual speed inline fan kit
High-pressure dual speed fan
Powerful airflow, low noise level
High quality & durable
Thermal overheating protection.
4″ carbon filter 100x300mm Airflow 350m3/h
King Combi Ducting
has an aluminium and polyester inner shell.
This is supported by a sturdy steel wire helix with the added protection of a PVC outer layer.
The result? Strong and sturdy ventilation essential!
3 X DuctKing Quick Release Clips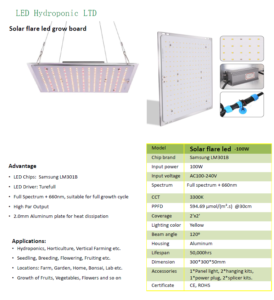 https://www.instagram.com/ledhydroponicsmuddy/
MISUSE OF DRUGS ACT 1971
By section 6 of the Misuse of Drugs Act 1971, it is an offence to cultivate any plant of the genus Cannabis in the United Kingdom without a license from the Secretary of State. Anyone committing an offence contrary to this section may be imprisoned or fined, or both. Visitors to this website are advised against breaking the law.
Measures 1.2m x 1.2m x 2m
25mm x 0.8mm powder-coated über strong metal poles
XREFLECT® diamond mylar for superior reflectivity & fewer hotspots
Hanging weight of +100kg
1 x Uplift Bar® – extra high now measuring 12cm.  For gravity-fed water systems e.g. Autopot, Multiflow & IWS Systems
1 x main access doors and 2 x side doors
1 x Sensor Window®
Hydrometer Guard – clear pocket positioned on the front of the tent with direct access to the tent
Outer shell now in ultra-strong and thick 600D
Silicon Anti-Slip Tips on all hanging bars for weight load stability and no bar sliding
Military-grade, rubber backed and waterproof  zips
4 x 9″ double oversized extract socks which fit all sizes of ducting including acoustic ducting
2 x cable socks
3 x outside passive vents with 700 microns bug-proof MicroMesh
LightSavers® on all vents to deflect light
StitchBLOCK® with Tritec® foam technology for ultra-blackout light proofing
British engineered and designed
Plus door hooks, hanging straps & spill tray